Game3.js Newsletter #8
The Road to A Mobile UX, APOLLO 🚀 Gaming Juntos, and Today's Open-Source Game: Interactive Fiction via Twine
Welcome to Issue #8 of the Game3.js Newsletter!
We started Game3.js with a vision:
5 to 10 years from now, what will fully realized Web 3.0 games look like?
Today's blockchain games are just the early iterations of Web 3.0 games. A fully realized Web 3.0 game will need to be more compelling than web, mobile, console, and VR games. Their virtual economies will need to have the same utility as those of sovereign fiat currencies. They will need to provide more meaning in people's lives than just being a vehicle for intrusive ads and forced in-app purchases.
To achieve this vision, we need to bring in more builders, and make it as easy as possible for them to start building games in this new Web 3.0 world.
Game3.js aspires to be the game framework that will lead the way 🔥
Thank you for joining us in this quest!
---
The Road To A Mobile User Experience
Our previous development sprints have been geared towards getting out a version for two major events last week: Gitcoin Grants and Outlier Ventures' Diffusion Digital.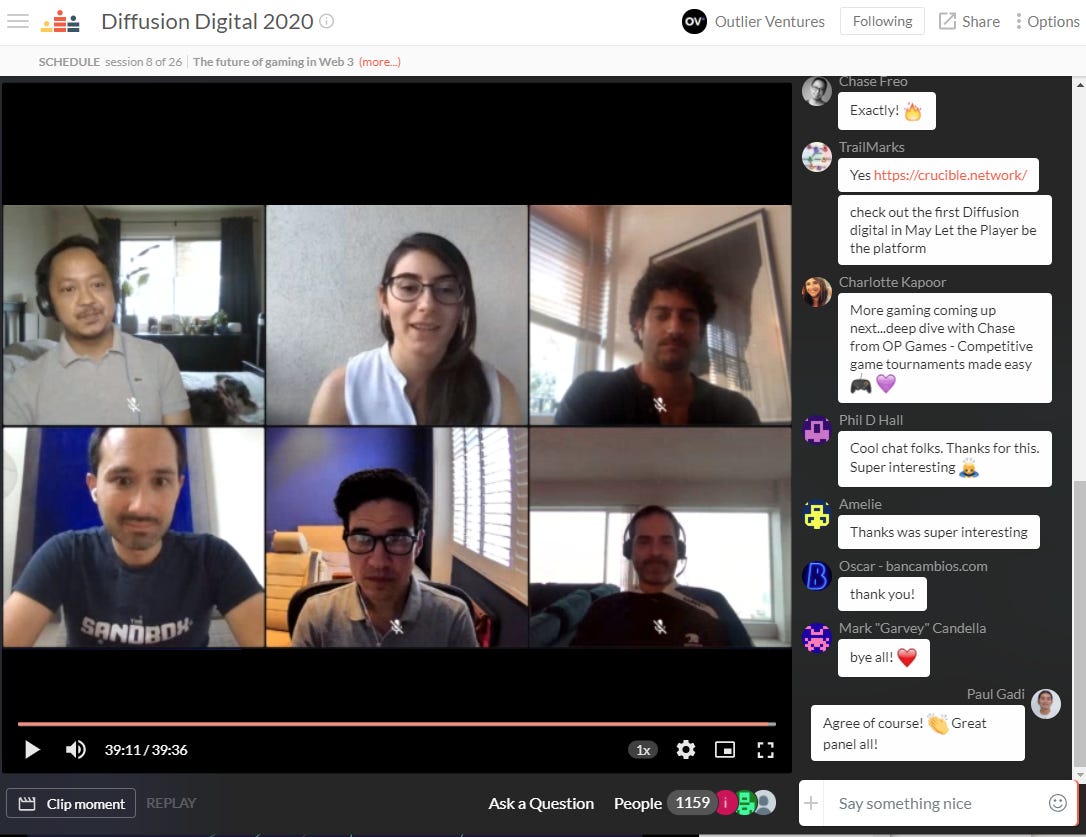 Our CEO Chase Freo (upper-left) at Diffusion Digital with @borgetsebastien, @Mik_Naayem @viewfromhk and @GarveyNYC. Moderated by @ana_yanakieva. Video here!
There were a few sleepless nights, but the game3.js team really pulled through! We delivered a version on play.outplay.games that we've been able to start using for our user testing.
Below is the desktop screenshot: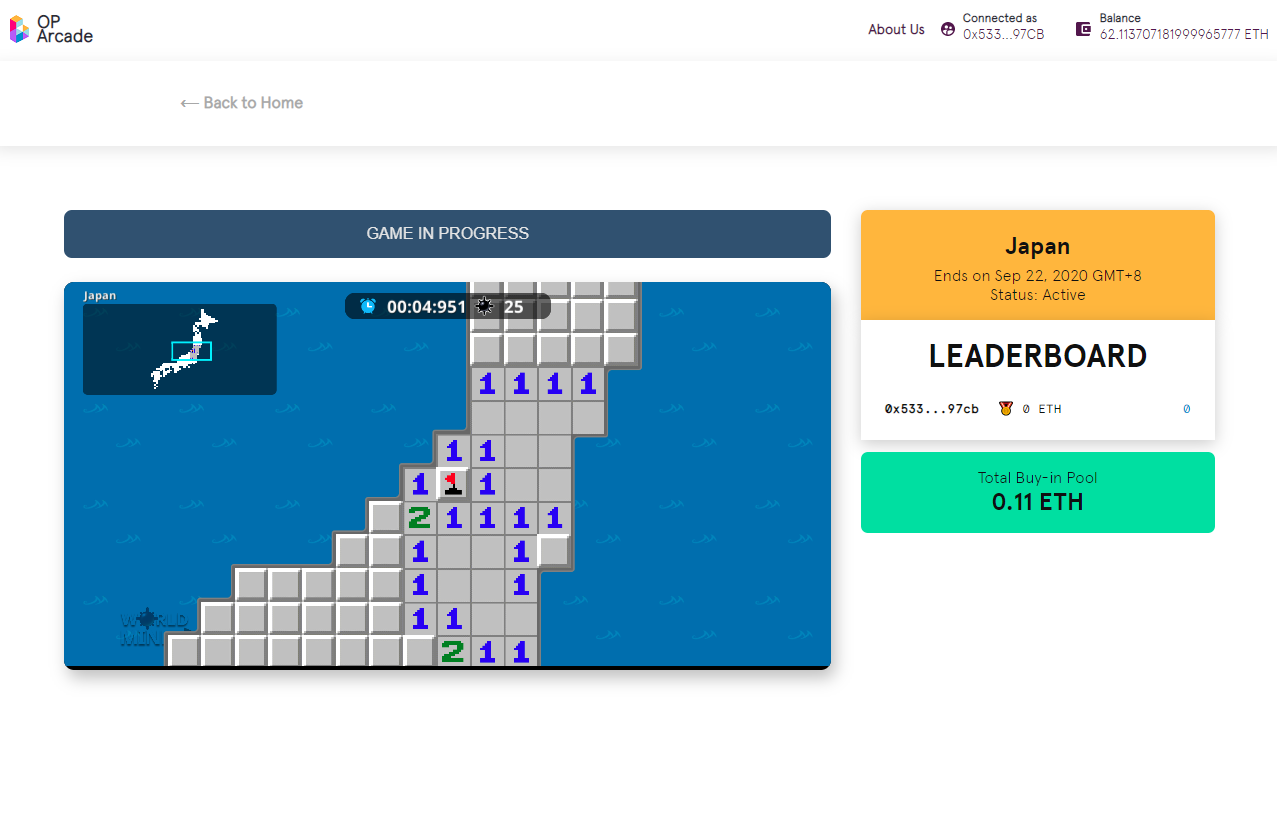 … and this is how our mobile user experience looks like: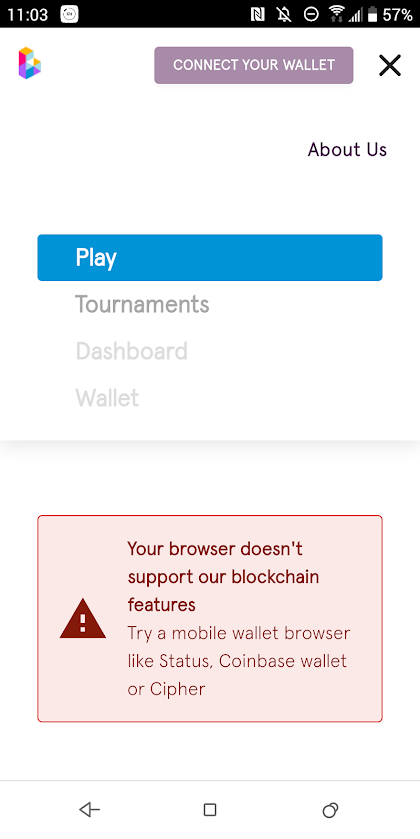 Still a lot to do! 😅
Our goal for game3.js though, is to be able to help game developers onboard even their players that are non-crypto users. This means providing a mobile UX that's up to par with non-blockchain games. The road to a mobile user experience starts this sprint 🏃‍♀️
---
APOLLO 🚀 Gaming Juntos
Last week, we participated in the first gaming-related junto with the APOLLO fellows! The topic:
Designing new virtual economies around peer-to-peer architectures and decentralized storage
We wanted to be part of Filecoin's APOLLO program to discuss exactly these sorts of questions with the smartest people in Web 3.0.
Data architectures have played a part in the economics of Web 2.0, and decentralized storage tech can be one of the disruptive technologies that can affect game economies. Our APOLLO peers had great insights to share, and we're looking to put up some notes on the discussions similar to the KERNEL gaming juntos. Stay tuned! ⏳
---
Today's Open-Source Game: Interactive Fiction with Twine
Every week we'll highlight an open-source game and imagine how they can be improved by decentralization and Web 3.0.
Interactive Fiction with Twine by numerous authors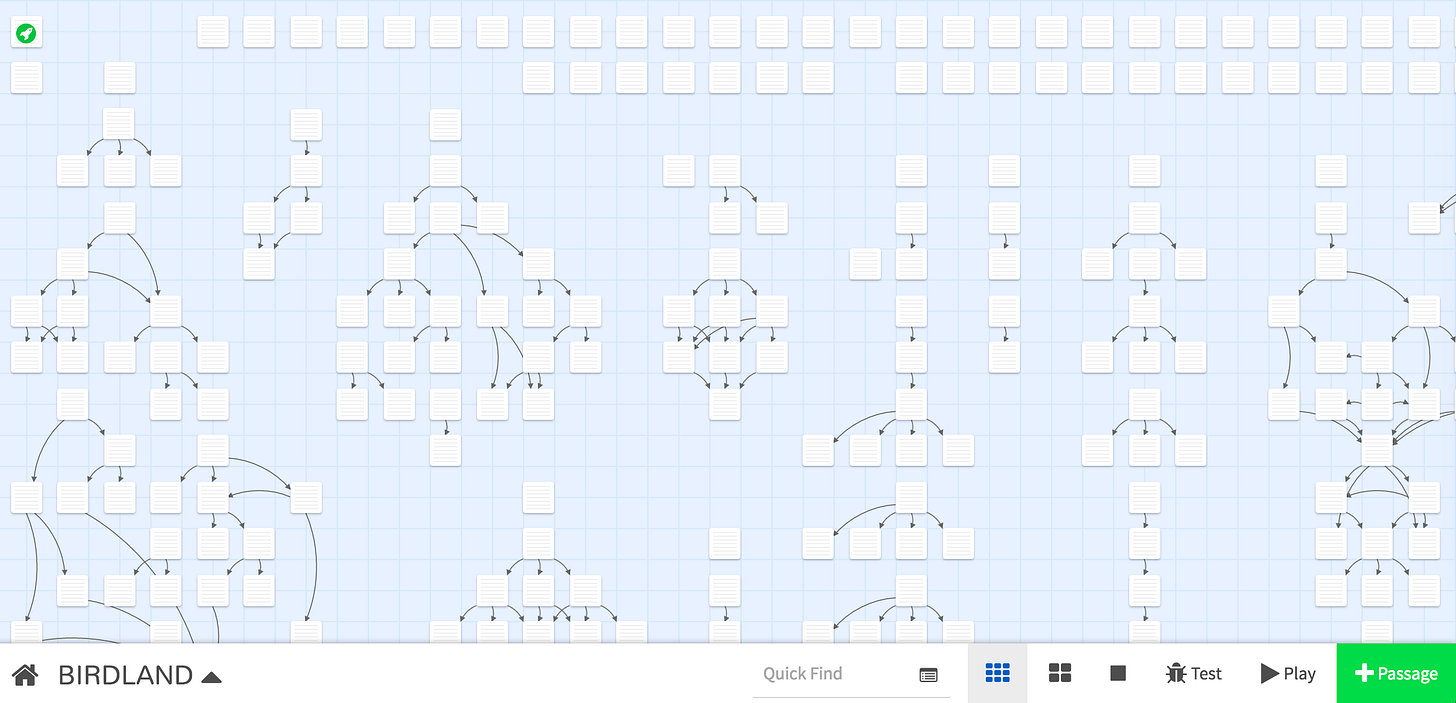 Interactive Fiction, as a video game genre, usually refers to text-based games with branching paths. Twine is one of the most popular open-source tools to make these kinds of games, and while it's easy enough to use for non-technical writers, it is modular enough to be used as a plugin for game engines like Unity.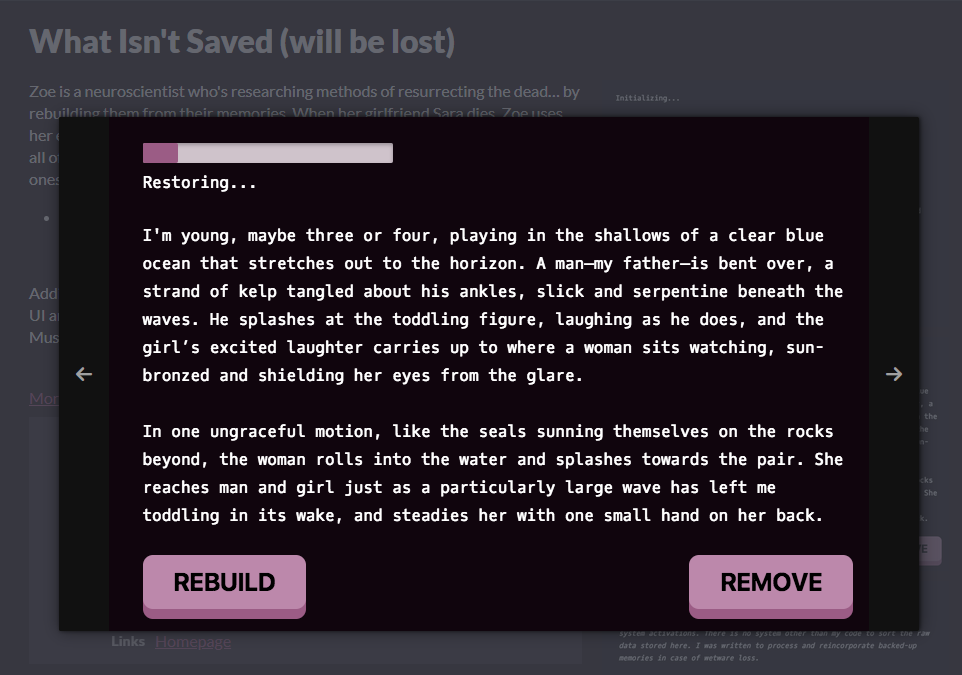 What Isn't Saved (will be lost) by Catacalypto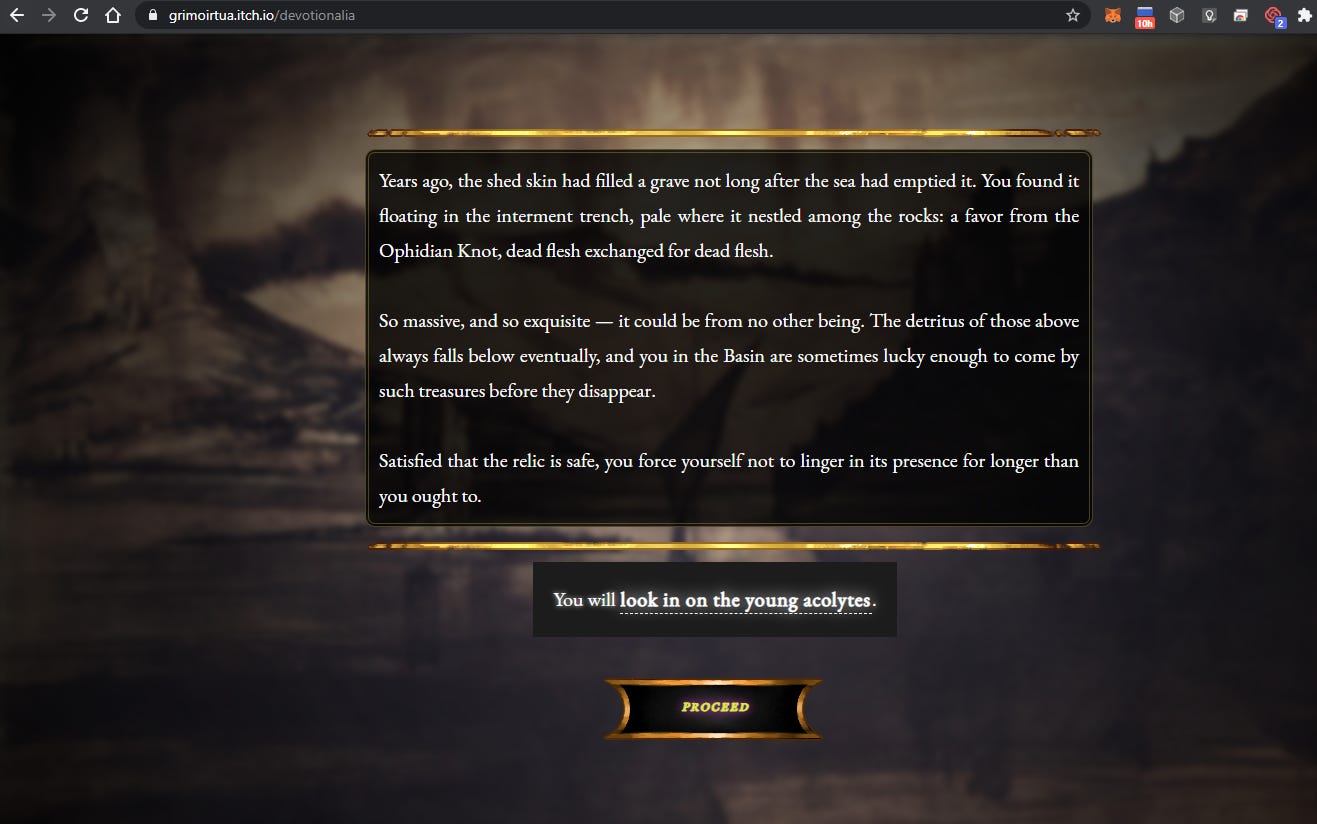 As the devices we play video games on have started to become more powerful, the text-based Interactive Fiction genre has consequently become less popular.
Or so it seems!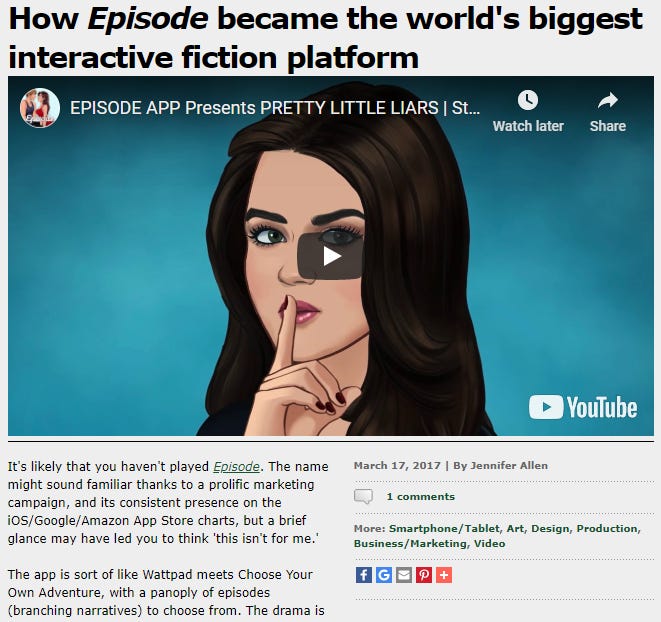 The genre actually lives on, but has adapted to today's mobile, free-to-play economics.
One of the most popular apps in the app stores is Episode, and you've probably seen one of its ads if you've played mobile games in the past few years.
What's particularly impressive with Episode is it's not just an app, it's also a publishing platform. Writers can go to episodeinteractive.com and use a web dashboard to write their own stories, very similar to Twine. What's more, they can get paid for publishing stories if it becomes popular enough on the app.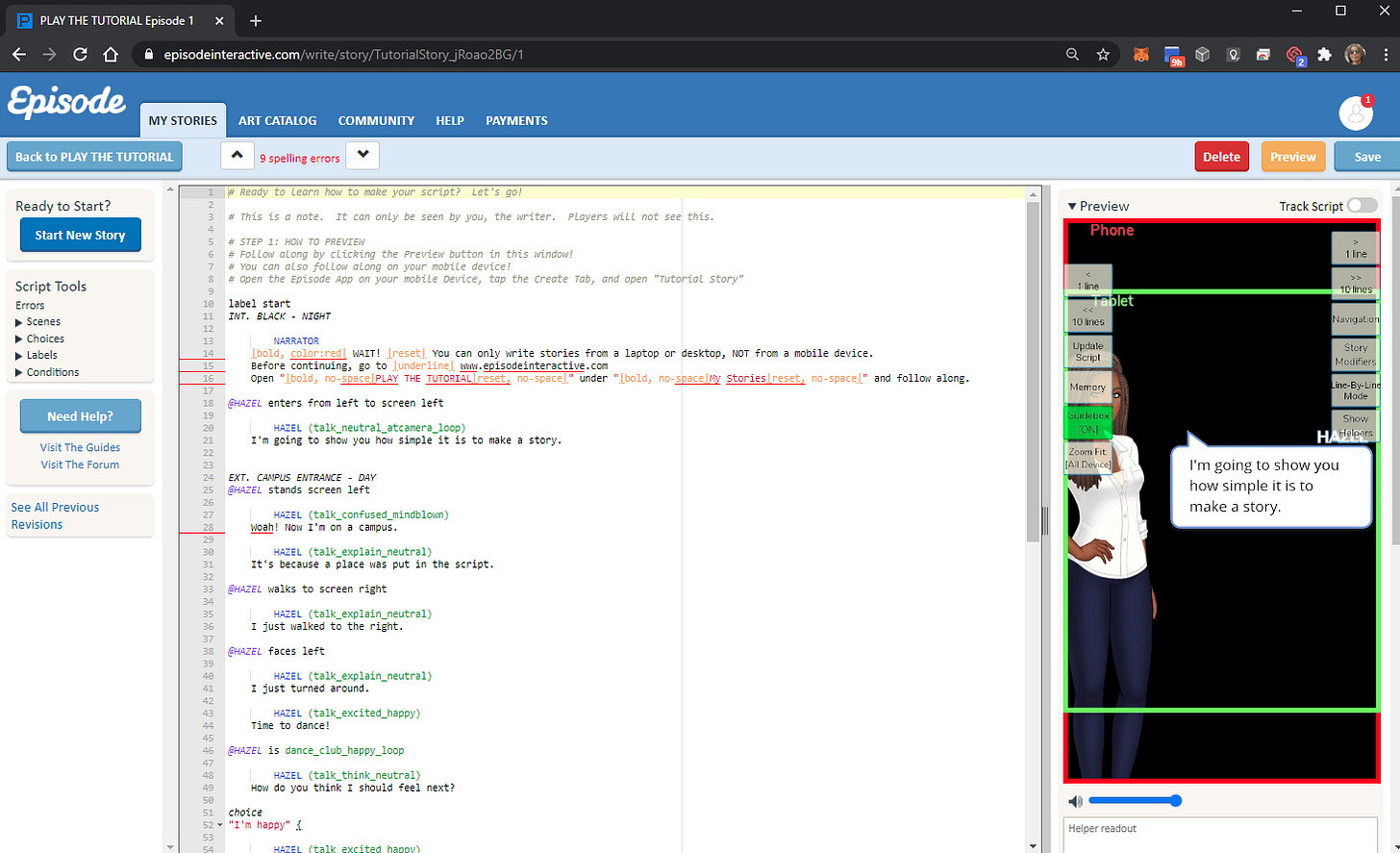 How would we reimagine Interactive Fiction with Web 3.0?
One challenge we have to face is rethinking incentives.
Would we follow the same model as Episode and create a publishing platform, but this time monetized by $IF3.0 tokens? Consequently, would this crypto-focused incentive affect the kinds of stories we'll see on the platform? What would that mean for the audience that will respond to the product?
The open-source nature of Twine and the community around it has inspired its own narrative that bleeds into the real world. How we build these new Web 3.0 systems will determine our movement's own stories.
---
Thank you for reading! If you would like to contribute to game3.js or have any questions, please reach out via Github or Gitter.
We would also like to thank all our Gitcoin Grant supporters! Every contribution means the world to us 🌎 Please also share this newsletter to anyone who might benefit from it.
To keep receiving Game3.js updates, just click the Subscribe button below.
Cheers and see you next issue!